I am in a bit of a hurry today!
I started out my day with a 1 mile walk with the dogs and I have been on the go ever since!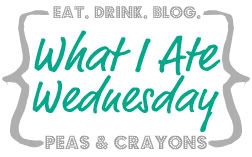 and here is what I ate this week:
Love these things!
Lots of fruit!
His and hers bagels!
Love iced coffee!
Have a great day!